Our first Dexter calf arrived on the 28th November 2021 early evening, Hawthorn, our cow, is being an attentive and protective mother to her little calf we named "Willow".
The days following the birth were very stressful for both Judith and I – this being our first calf – as we were very concerned that Willow was not feeding correctly and Willow looked very weak. Judith took a trip to the vet for a bottle of powdered milk and after a few attempts, off Judith went and asked for help from Peggy, our local expert and so we got milk into Willow.
The excitement and worry did not stop there. Willow did not seem to be feeding from Hawthorn  so a few tests later and then a trip to Agro Services 2000 we bought a thermometer so that I could then take Willow's temperature.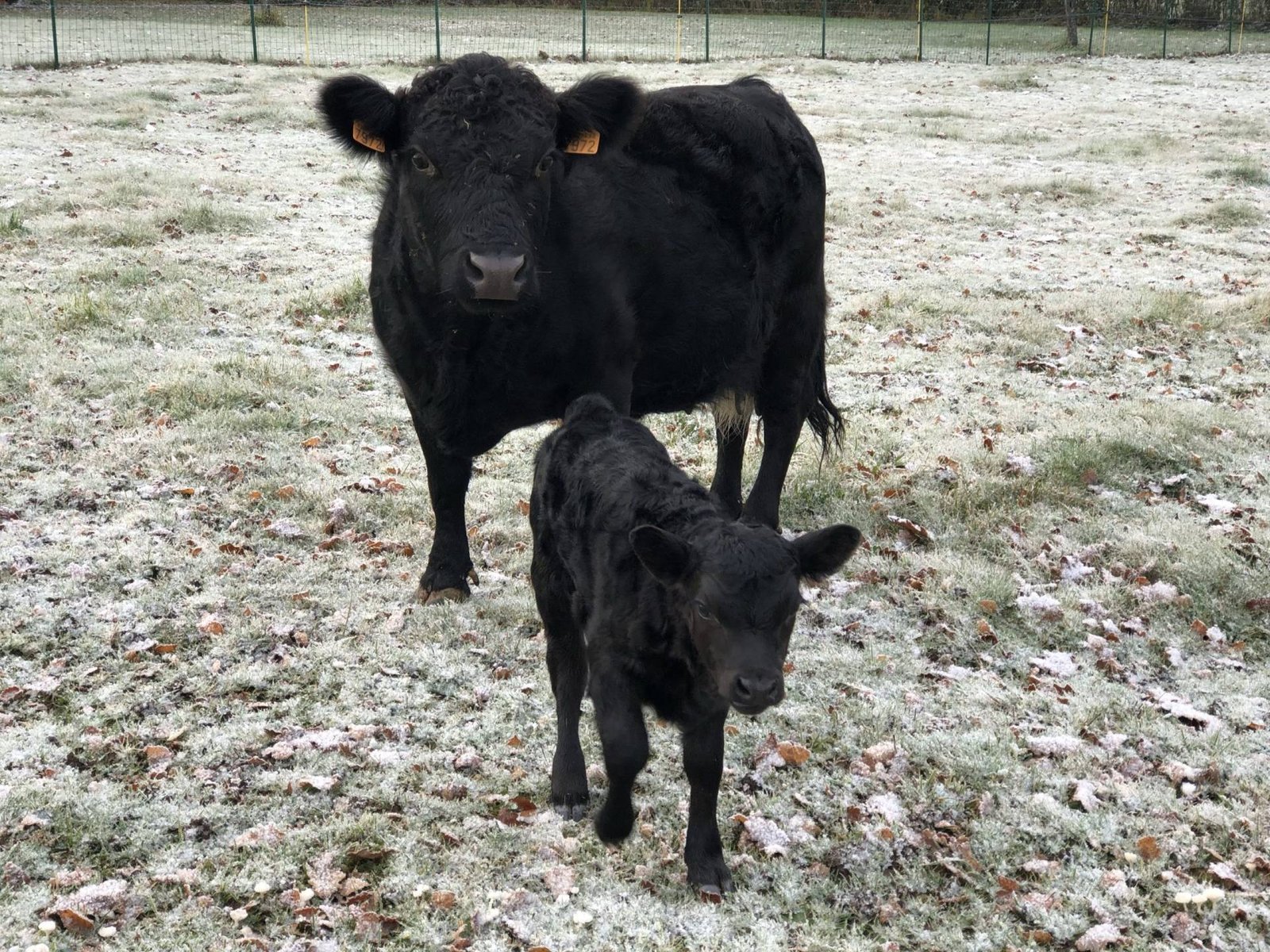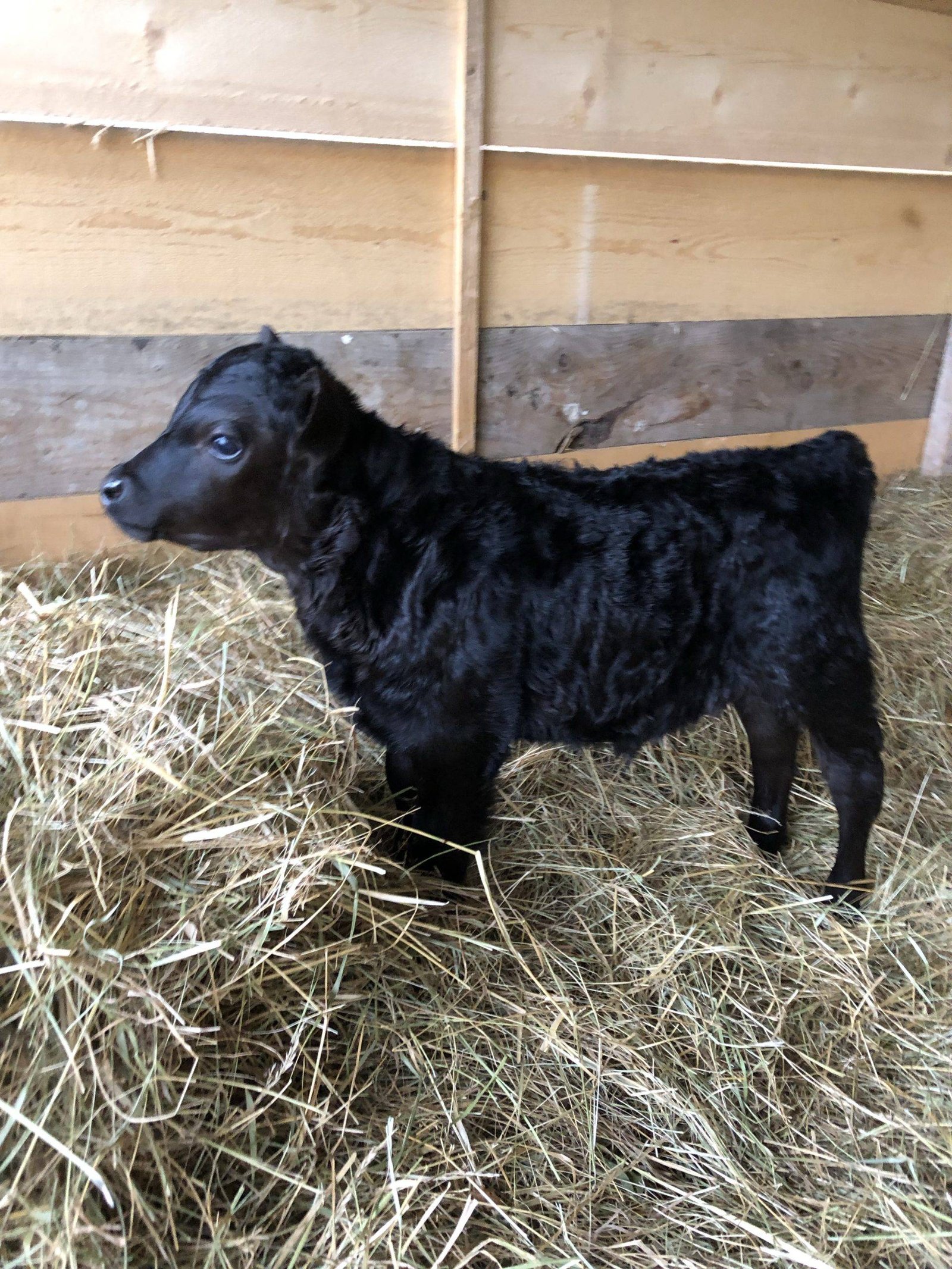 Image Slide 2
Hawthorn & her calf Willow
Taking the temperature was familiar to me as I had see the vet carry this out a few times, so knowing Hawthorn was going to protect Willow I managed  to hold Willow so that she was between my legs and Hawthorn perfectly. The thermometer was inserted in the correct place and the I had to wait for the the bleep, relief 38.8.
So what was going on – a big question mark? the only other thing it could be is there is no milk in Hawthorn's udder and Willow was not getting any milk from her teats. After a little research on the internet it showed me the best way to check and how to milk a Dexter correctly. After my lunch off I went, armed myself with a bucket of cow feed and as Hawthorn was munching away I managed to, what seemed like, remove a plug in 3 of her teats and get milk flowing. Following completing this, Willow started feeding on all of Hawthorn's teats – phew! what a relief!!
Since then all is going well. Willow is contented and happy and Hawthorn now has got used to me even though I am still very wary and make sure she gets to know me again before I go in with them both.